It was all inspired by a mother's love.
Everyone involved with adoptions – directly or indirectly – understands that adoption is an emotional process with many uncertainties, twists, and turns. Challenges always exist during adoption…what matters is how we handle the challenges.
As your partner, it is the mission of Graceful Adoptions to deliver services with kindness, respect, honesty, and integrity. By staying focused on our mission, the adoption experience really will be the personal experience it should be.
Our team of experienced professionals are passionate about adoption.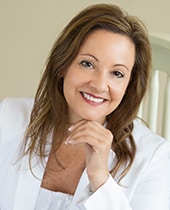 As a two-time adoptive parent, my initial experience with adoption was challenging to say the least. I remember thinking that we should be able to do better…the experience can and should be improved.
After spending more than 20 years driving revenues for corporations, life events changed me. They changed who I was and how I wanted to spend my time. After my personal experiences with adoption it became clear to me that there had to be a better way. Creating that agency, Graceful Adoptions, became my passion.
I established Graceful Adoptions out of the love and respect I feel for my daughter, her birth mother, and everyone else who offered assistance and support during my three year struggle to bring my daughter Grace home.
Years later, we are still creating families. It is not a job or a career, it's my life…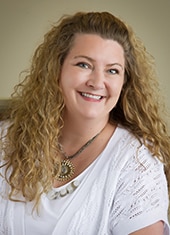 Farrah Bonde, MSW, LISW
Service Director
Farrah is a Licensed Masters Level Independent Social Worker with over fifteen years of professional experience in the Mental Health field. At Graceful Adoptions, Farrah works with every client – adoptive parent and expectant parent – to ensure they are emotionally ready for the life-long commitment of adoption.
Prior to starting her private practice and leading Graceful Adoptions' Services, Farrah was one of the founding members of a specialized attachment and trauma treatment center. She has completed extensive training on bonding, attachment, and counseling services for adults and children. Her experience also includes work with children in residential treatment and at a substance abuse treatment facility helping patients with addictions. For 2 years Farrah was a Registered Attachment Clinician through ATTACh. Farrah also received an award of excellence in 2007 for her work as a counselor.
In her spare time, Farrah enjoys being with her husband and two children and often volunteers with her family to aide local homeless families. She's an animal lover and loves horseback riding and spending time with her two Labradors. Farrah also enjoys reading, boating, kayaking, and being on the lake.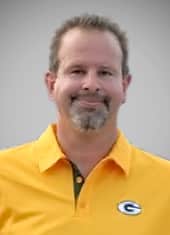 Mike Ryan
Creative Director and Copywriter
Mike has been working with Graceful Adoptions almost from the day the agency was founded. He continues to help develop the materials we use to share our story with expectant parents, adoptive parents and everyone in between. From our website to adoptive family profiles, Mike writes, reviews or edits literally everything. He considers working with Graceful Adoptions a privilege. Mike's brother was adopted so he knows first-hand what adoption means to everyone involved. Mike has almost 30 years of experience in advertising as a copywriter and creative director working for some of the biggest brands on the planet including Nike, BMW, and Microsoft. He received a Bachelor of Arts degree from Michigan State University.
When he's not working Mike is busy being a dad with his two kids and his Golden Retriever.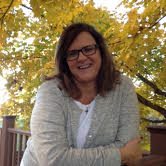 Angela Stark, CAI
Certified Adoption Investigator (CAI)
Angela is a Certified Adoption Investigator (CAI) licensed in the state of Iowa to complete adoption home studies. She's one of just two CAIs in Iowa recommended by Graceful Adoptions.
Angela has worked with families and children for over 30 years. She has helped many families achieve their dream of becoming parents through adoption and is committed to helping families get the support they need to be successful. Angela has worked in the child welfare field throughout her career and has developed resources and training for adoptive families. Angela and her husband are parents through birth and adoption. She is happy to share her firsthand adoption experience with families.
Angela is honored to be working with Graceful Adoptions because, "They are a unique adoption agency with a strong commitment and understanding of all aspects of adoption."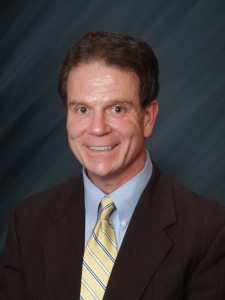 Kevin Kenney
Law offices of Kevin P. Kenney, Prairie Village, KS
Graceful Adoptions recommends Kevin Kenney to all our clients in the Kansas and Missouri.
With over 20 years of experience, Kevin's mission is to provide clients with the highest level of personal and professional services. As a member of the American Academy of Adoption Attorneys, he delivers strategic and efficient expertise with compassion and kindness to the adoptive and birth parents he represents. Kevin is licensed in Kansas and Missouri and has presented at continuing legal education seminars regarding adoption law in both states.
Kevin received his undergraduate degree from Northern Illinois University and his J.D. from the University of Missouri at Kansas City School of Law.
In his spare time, Kevin spends time with his two children and his wife, as well as volunteers for various organizations such as Big Brothers/Big Sisters of America.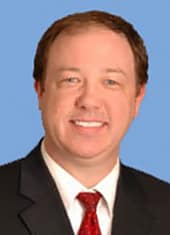 Mike Voorhees
Partner of Voorhees & Levy LLC, Cincinnati, OH
Graceful Adoptions recommends all our adoptive parents in Kentucky and Ohio to work with Mike Voorhees to finalize their adoption. In addition, he represents our expectant parents in both Kentucky and Ohio.
As an American Academy of Adoption Attorney (AAAA), Mike's practice is concentrated in adoption law; providing and coordinating adoption services for birth-mothers, adoptive families, and adoption agencies. Mike's has worked on over 500 adoptions, including; private adoptions, agency adoptions, agency representation, step-parent adoptions, re-adoptions, interstate adoptions, international adoptions, and contested adoptions.
Mike is licensed to practice in the State of Ohio and the Commonwealth of Kentucky and is a member of the American Academy of Adoption Attorneys (current co-chair of ICPC Committee), Ohio Adoption Law Roundtable, Cincinnati Bar Association, Ohio Bar Association, and Kentucky Bar Association. Mike earned his undergraduate degree from Northern Kentucky University in 1979, MBA for University of Cincinnati in 1980, and received his J.D. from Salmon P Chase School of law in 1987.
In his spare time Mike enjoys spending time with his family.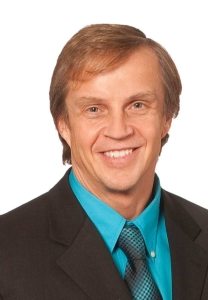 William (Bill) Harrie
Partner, Nilles, Plambeck, Selbo & Harrie, Ltd., Fargo, ND
Graceful Adoptions recommends William Harrie to all our clients in North Dakota and Minnesota.
As the only attorney in North Dakota who is a member of the American Academy of Adoption, Bill Harrie has a reputation of representing his clients with great care and consideration. With over 26 years of experience, he is the current secretary of the North Dakota Defense Lawyers Association and is a frequent speaker at Continuing Legal Education seminars. Bill is also a certified neutral and offers mediation services in adoption law.
Bill received his B.S. and J.D. degrees from the University of North Dakota and was Order of the Coif, Order of the Barristers and on the Board of Editors of the Law Review. He is licensed in both North Dakota and Minnesota and is a member of the Cass County and Minnesota State Bar associations, and the State Bar Association of North Dakota.
In his spare time, Bill enjoys spending with his three boys, watching hockey and time spent at the lake.